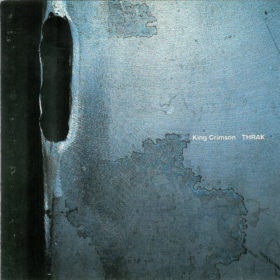 King Crimson – Thrak (1995)
Tracks
Other videos of this song:

king crimson vrooom

KING CRIMSON VROOOM VROOOM

VROOOM VROOOM

KING CRIMSON - VROOM/VROOM, VROOM/RED

VROOOM
13
Sex Sleep Eat Drink Dream
About the Album
Thrak (stylised as Thrak) is the eleventh studio album by the band King Crimson released in 1995, the successor to the mini-album Vrooom (1994).
This album was recorded in the "double trio"format of King Crimson. With the band consisting of two guitarists, two bassists and two drummers the opening track begins with all six musicians in the center of the mix. Then as the track gets going they are split into two trios (guitar, bass and drums) with three going to the left channel and three going to the right.
Released on 3 April 1995, Thrak reached number 58 in the UK Albums Chart, their last album to chart. The album was first released on CD in 1995, followed by a remastered edition in 2002. A new 5.1 surround sound mix by Jakko Jakszyk was released as a CD/DVD-A release. It was reissued in October 2015 remixed by Jakszyk and Robert Fripp for the 40th Anniversary Series standalone and new Thrak BOX.
Genres: International Rock, Progressive Rock
About the Artist/Band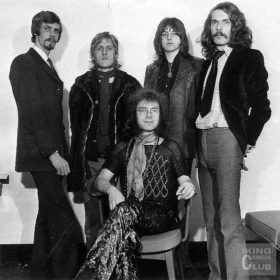 King Crimson are an English progressive rock band formed in London in 1968. King Crimson have been influential both on the early 1970s progressive rock movement and numerous contemporary artists. The band has undergone numerous formations throughout more...
Other King Crimson discography albums for download