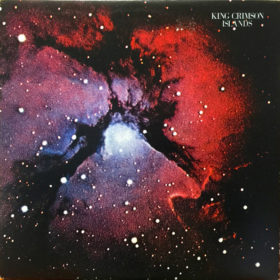 King Crimson – Islands (1971)
Tracks
Other videos of this song:

King Crimson "Formentera Lady" (1971.10.9) Preston, UK

Mix - Formentera Lady

Formentera Lady (Abridged) (Live 1971)

Formentera 1971 - 2011 , 4o years

King Crimson - Sailors Tale (OFFICIAL)
5
Prelude: Song Of The Gulls
About the Album
Islands is the fourth studio album by English band King Crimson, released in December 1971 on the record label Island. Islands would be the last King Crimson studio album before the group's trilogy of Larks' Tongues in Aspic, Starless and Bible Black and Red. It is also the last album to feature the lyrics of founding member Peter Sinfield. The album received a mixed response from critics.
The harmonic basis for the tune "The Letters"is derived from the Giles, Giles and Fripp song "Why Don't You Just Drop In", available on The Brondesbury Tapes compilation. The bridge section is also taken from the King Crimson version of the song, performed by the original line-up, titled simply "Drop In"and later released on the live-album Epitaph.
The original basis for the song "Prelude: Song of the Gulls"is derived from the Giles, Giles and Fripp song "Suite No. 1".
The first vinyl release of the album features a hidden track. At the end of side two there is a recording of studio chatter followed by Fripp saying, among other things, "…What we're going to do, umm… do it twice more, once with the oboe, once without it, and then… we finish."This was included on the initial CD release but was accidentally left off the first pressings of the 1989 Definitive Edition CD remaster. It was restored on all subsequent reissues, and has been used as "walk on"music for all shows starting in 2014.
Genres: International Rock, Progressive Rock
About the Artist/Band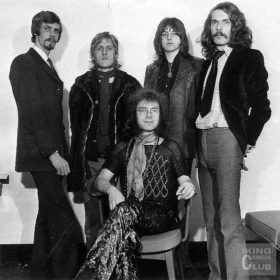 King Crimson are an English progressive rock band formed in London in 1968. King Crimson have been influential both on the early 1970s progressive rock movement and numerous contemporary artists. The band has undergone numerous formations throughout more...
Other King Crimson discography albums for download