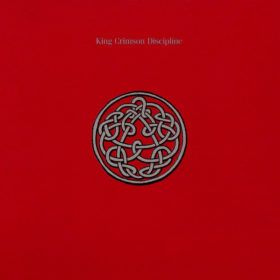 King Crimson – Discipline (1981)
Tracks
King Crimson - Elephant Talk
Other videos of this song:

King Crimson - Elephant Talk - Live on Fridays 1981-04-10

Mix - King Crimson - Elephant Talk

Elephant Talk

King Crimson - Elephant Talk

King Crimson - Discipline (Full Album)
About the Album
Discipline is the eighth studio album by English progressive rock band King Crimson, released on 22 September 1981 by E.G. Records in the United Kingdom and by Warner Bros. Records in the United States. This album was King Crimson's first album following a seven-year hiatus. Only founder Robert Fripp and later addition Bill Bruford remained from previous incarnations. The rest of the band were American musicians Adrian Belew (guitar, lead vocals) and Tony Levin (bass guitar, Chapman Stick, backing vocals). The album resulted in a more updated 1980s new wave-oriented sound.
Discipline reached number 41 in the UK Albums Chart and received mixed to positive reviews. John Piccarella's review in Rolling Stone praised the talent and artistry of the four musicians of King Crimson, particularly Belew and Fripp's "visionary approach to guitar playing", but criticized the "arty content"of the album itself, concluding "Here's hoping that, unlike every other King Crimson lineup, this band of virtuosos stays together long enough to transform all of their experiments into innovations." Robert Christgau described the album as "not bad–the Heads meet the League of Gentlemen."
Genres: International Rock, Progressive Rock
About the Artist/Band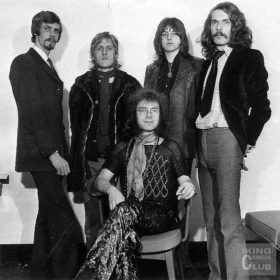 King Crimson are an English progressive rock band formed in London in 1968. King Crimson have been influential both on the early 1970s progressive rock movement and numerous contemporary artists. The band has undergone numerous formations throughout more...
Other King Crimson discography albums for download