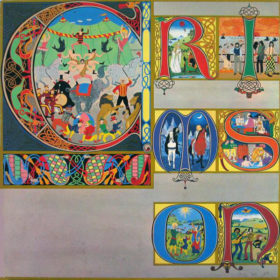 King Crimson – Lizard (1970)
Tracks
Cirkus (including "Entry of the Chameleons") - King Crimson
Other videos of this song:

Cirkus (including Entry of the Chameleons)

King Crimson - Cirkus

Lizard (Prince Rupert Awakes/Bolero/The Battle of Glass Tears/Big Top)

King Crimson - Lizard [Full Album]

King Crimson - The Battle Of Glass Tears (Dawn Song, Last Skirmish, Prince Rupert's Lament) OFFICIAL
1
Cirkus (Including Entry Of The Chameleons)
4
Lady Of The Dancing Water
About the Album
Lizard is the third studio album by British progressive rock band King Crimson, released in December 1970 by record label Island. It was the second recorded by a transitional line-up of the group that never had the opportunity to perform live, following In the Wake of Poseidon. This is the only album by the band to feature bassist and vocalist Gordon Haskell, apart from his appearance on the song "Cadence and Cascade"from the previous album, and drummer Andy McCulloch as official members of the band.
Due to the album's penchant for a more jazz-inflected sound in comparison to many of the band's other works, as well as the idiosyncratic nature of many of its tracks, responses towards the album have been varied since its release. Music critic Robert Christgau rated the album a B−, saying that the "jazziness"of the album projected a "certain cerebral majesty"but criticized Peter Sinfield's lyrics, qualifying them as "overwrought".
Genres: International Rock, Progressive Rock
About the Artist/Band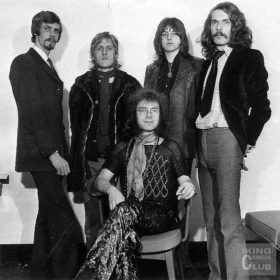 King Crimson are an English progressive rock band formed in London in 1968. King Crimson have been influential both on the early 1970s progressive rock movement and numerous contemporary artists. The band has undergone numerous formations throughout more...
Other King Crimson discography albums for download