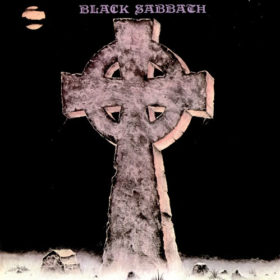 Black Sabbath – Headless Cross (1989)
Tracks
Description
Artist
To listen to a song, click the "Play" button.
The Gates of Hell
Headless Cross
Devil and Daughter
When Death Calls
Kill in the Spirit World
Call of the Wild
Black Moon
Nightwing
Cloak & Dagger
Headless Cross is the 14th studio album by English heavy metal band Black Sabbath. Released on 24 April 1989, it was the group's second album to feature singer Tony Martin and the first of three to feature drummer Cozy Powell, along with Tyr and Forbidden.
Headless Cross was praised among critics and fans, being considered the best Sabbath album in years. Said AllMusic's Eduardo Rivadavia: "Arguably the finest Black Sabbath album since Ozzy or Dio, Headless Cross also featured one of Black Sabbath's most formidable lineups ever… In short, for those wise enough to appreciate Black Sabbath's discography beyond the Osbourne and Dio essentials, there can be no better place to start than Headless Cross or its worthy predecessor, The Eternal Idol".
Black Sabbath were an English rock band, formed in Birmingham in 1968, by guitarist and main songwriter Tony Iommi, bassist and main lyricist Geezer Butler, singer Ozzy Osbourne, and drummer Bill Ward. Black Sabbath are often cited as more...
Genres: Heavy Metal, International Rock
Also download other albums from Black Sabbath