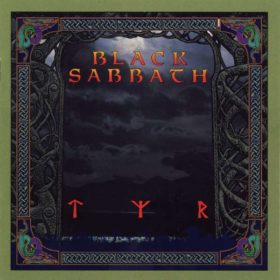 Black Sabbath – Tyr (1990)
Tracks
Description
Artist
To listen to a song, click the "Play" button.
Anno Mundi
The Law Maker
Jerusalem
The Sabbath Stones
The Battle of Tyr
Odin's Court
Valhalla
Feels Good to Me
Heaven in Black
Tyr is the 15th studio album by English rock band Black Sabbath, released in August 1990 by I.R.S. Records. The album title, and several song titles, allude to Norse mythology, which led many to call Tyr a concept album, although bassist Neil Murray dispelled that in 2005, stating that while many of the songs may seem loosely related, very little of the album has to do with mythology and it was not intended to be a concept recording.
Black Sabbath were an English rock band, formed in Birmingham in 1968, by guitarist and main songwriter Tony Iommi, bassist and main lyricist Geezer Butler, singer Ozzy Osbourne, and drummer Bill Ward. Black Sabbath are often cited as more...
Genres: Heavy Metal, International Rock
Also download other albums from Black Sabbath