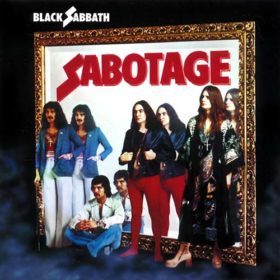 Black Sabbath – Sabotage (1975)
Tracks
Description
Artist
To listen to a song, click the "Play" button.
Hole in the Sky
Don't Start (Too Late)
Symptom of the Universe
Megalomania
The Thrill of It All
Supertzar
Am I Going Insane (Radio)
The Writ
Sabotage is the sixth studio album by English rock band Black Sabbath, released in July 1975. It was recorded in the midst of litigation with their former manager Patrick Meehan and the stress that resulted from the band's ongoing legal woes infiltrated the recording process, inspiring the album's title. It was co-produced by guitarist Tony Iommi and Mike Butcher.
Black Sabbath were an English rock band, formed in Birmingham in 1968, by guitarist and main songwriter Tony Iommi, bassist and main lyricist Geezer Butler, singer Ozzy Osbourne, and drummer Bill Ward. Black Sabbath are often cited as more...
Genres: Heavy Metal, International Rock
Also download other albums from Black Sabbath