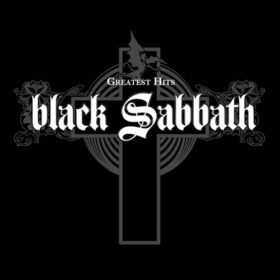 Black Sabbath – Greatest Hits (2009)
Tracks
Description
Artist
To listen to a song, click the "Play" button.
Paranoid
Iron Man
Changes
Fairies Wear Boots
War Pigs
Never Say Die
Children Of The Grave
The Wizard
Snowblind
Sweet Leaf
Evil Woman (Don't Play Your Games With Me)
Sabbath Bloody Sabbath
Black Sabbath
N.I.B.
Greatest Hits is a compilation album from Black Sabbath, released by Universal in 2009. This album features only the original line-up of Black Sabbath with most of the albums Ozzy Osbourne worked on presented. This compilation features songs from 1970's self-titled debut album to Sabbath Bloody Sabbath, as well as one song from Never Say Die!.
This compilations used the same masters from the Universal 2009 album remasters. A similar compilation of the same name was released outside North America by NEMS Records in 1977.
The album was re-released in 2012 as Iron Man: The Best of Black Sabbath with identical track listing but different artwork.
Black Sabbath were an English rock band, formed in Birmingham in 1968, by guitarist and main songwriter Tony Iommi, bassist and main lyricist Geezer Butler, singer Ozzy Osbourne, and drummer Bill Ward. Black Sabbath are often cited as more...
Genres: Heavy Metal, International Rock
Also download other albums from Black Sabbath