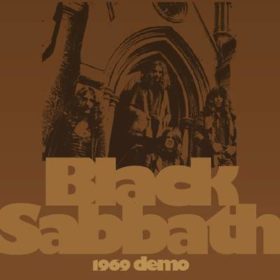 Black Sabbath – Demo (1969)
Tracks
Description
Artist
To listen to a song, click the "Play" button.
The Rebel
When I Came Down
Thomas James
Early One Morning Blues
This is the first demo of the band that invented heavy metal. Recorded in 1969 between Birmingham and London by 'suggestion' from Jim Simpson, then entrepreneur of the Ozzy band, Iommi and Co., this rarity shows off the Sabbath before being the lords of heavy rock.
Black Sabbath were an English rock band, formed in Birmingham in 1968, by guitarist and main songwriter Tony Iommi, bassist and main lyricist Geezer Butler, singer Ozzy Osbourne, and drummer Bill Ward. Black Sabbath are often cited as more...
Genres: Heavy Metal, International Rock
Also download other albums from Black Sabbath