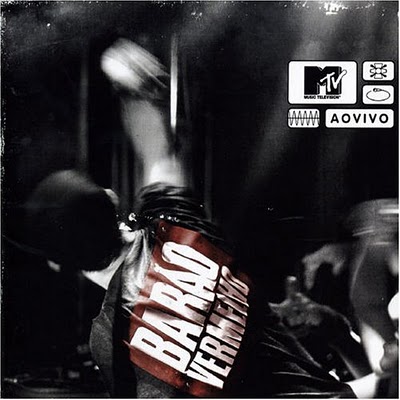 Barão Vermelho – MTV Ao Vivo (2005)
format_list_bulleted
Tracks
description
Description
people
Artist
To listen to a song, click the "Play" button.
play_circle_outlineMaior Abandonado
play_circle_outlineBete Balanço
play_circle_outlineCuidado
play_circle_outlineCara A Cara
play_circle_outlinePedra, Flor e Espinho
play_circle_outlineA Chave Da Porta Da Frente
play_circle_outlinePor Que a Gente é Assim?
play_circle_outlinePonto Fraco
play_circle_outlineTão Longe de Tudo
play_circle_outlinePolítica Voz
play_circle_outlineDown Em Mim
play_circle_outlineO Poeta Está Vivo
play_circle_outlineVem Quente que eu Estou Fervendo
play_circle_outlineCodinome Beija-Flor
play_circle_outlineO Tempo Não Pára
play_circle_outlineO Nosso Mundo
play_circle_outlineMeus Bons Amigos
play_circle_outlineDeclare Guerra
play_circle_outlineMalandragem dá um tempo
play_circle_outlineQuando o Sol Bater na Janela do teu Quarto
play_circle_outlinePense e Dance
play_circle_outlinePuro êxtase
play_circle_outlineAmor Meu Grande Amor
play_circle_outlinePor Você
play_circle_outlineTente Outra Vez
play_circle_outlinePro Dia Nascer Feliz
play_circle_outlineQuem me olha só
No description has been added yet...
Barão Vermelho is a Brazilian rock band. Formed in 1981 in Rio de Janeiro, it was originally led by songwriting duo Cazuza (singer) and Roberto Frejat (guitarist), who assumed the vocals after Cazuza's departure in 1985, he left the band in more...
Genres: Brazilian Rock, Pop Rock
Also download other albums from Barão Vermelho