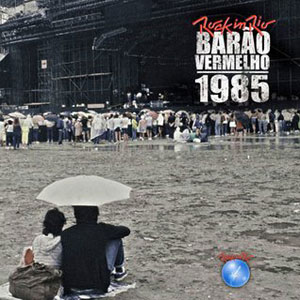 Barão Vermelho Ao Vivo no Rock in Rio (1985)
Tracks
Description
Artist
To listen to a song, click the "Play" button.
Maior Abandonado
Milagres
Subproduto Do Rock
Sem Vergonha
Narciso
Todo Amor Que Houver Nessa Vida
Baby, Suporte
Bete Balanço
Mal Nenhum
Down Em Mim
Por Que A Gente É Assim?
Um Dia Na Vida
Menina Mimada
Pro Dia Nascer Feliz
Barão Vermelho ao Vivo is the second live album by Brazilian rock band Barão Vermelho. It was recorded during the tour of the album Maior Abandonado, on January 15 and January 20 at Rock in Rio, Rio de Janeiro. It was re-released in 2007 on CD and DVD with the title Rock in Rio 1985.
Barão Vermelho is a Brazilian rock band. Formed in 1981 in Rio de Janeiro, it was originally led by songwriting duo Cazuza (singer) and Roberto Frejat (guitarist), who assumed the vocals after Cazuza's departure in 1985, he left the band in more...
Genres: Brazilian Rock, Pop Rock
Also download other albums from Barão Vermelho