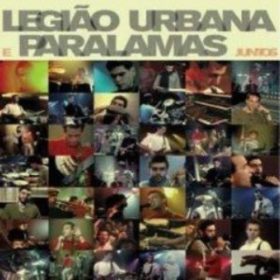 Os Paralamas do Sucesso – Legião Urbana e Paralamas Juntos (2009)
Tracks
Description
Artist
To listen to a song, click the "Play" button.
Será
Meu Erro
Tédio (Com T Bem Grande Pra Você)
Depois Que O Ilê Passar
Tempo Perdido
Alagados
O Beco
Que País É Este
Nada Por Mim
Dois Elefantes
Eu Sei
Ainda É Cedo
No description has been added yet...
Legião Urbana (Portuguese for Urban Legion) was a Brazilian rock band formed in 1982 in Brasília, Distrito Federal. The band primarily consisted of Renato Russo (vocals, bass and keyboards), Dado Villa-Lobos (guitar) and Marcelo Bonfá (drums). In more...
Genres: Brazilian Rock, Pop Rock