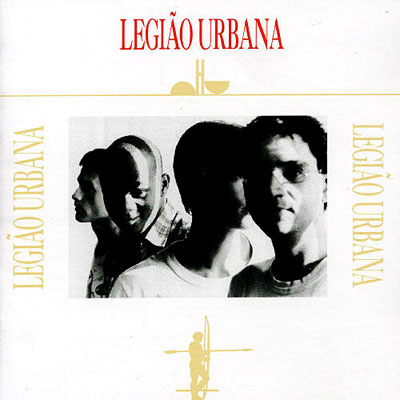 Legião Urbana – Legião Urbana (1985)
Tracks
Description
Artist
To listen to a song, click the "Play" button.
Será
A Dança
Petróleo do Futuro
Ainda É Cedo
Perdidos no Espaço
Geração Coca-Cola
O Reggae
Baader-Meinhof Blues
Soldados
Teorema
Por Enquanto
Legião Urbana is the self-titled debut album by Brazilian rock band Legião Urbana. It was released on 1 January 1985.
Though the band was not a punk outfit, their first album shows the influence of British punk bands from the same time period, particularly single "Geração Coca-Cola", whose fast-paced acoustic guitar rhythm is heavily reminiscent of Buzzcocks. The album was not successful as whole upon release, but it spawned several hit singles, namely "Será", "Ainda É Cedo"and "Geração Coca-Cola". Synthesizer-laden ballad "Por Enquanto"is one of the band's most covered songs, as is "Será".
In 2007, the Brazilian edition of Rolling Stone magazine elected Legião Urbana as the 40th greatest Brazilian album of all time. The artwork on the album cover was designed by drummer Marcelo Bonfá.
Legião Urbana (Portuguese for Urban Legion) was a Brazilian rock band formed in 1982 in Brasília, Distrito Federal. The band primarily consisted of Renato Russo (vocals, bass and keyboards), Dado Villa-Lobos (guitar) and Marcelo Bonfá (drums). In more...
Genres: Brazilian Rock, Pop Rock
Also download other albums from Legião Urbana