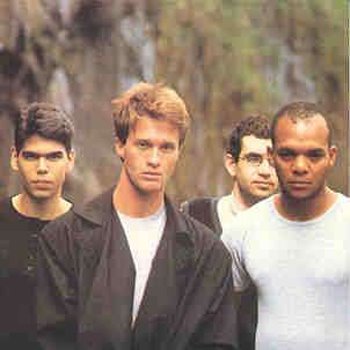 Legião Urbana – Que País é Esse (1987)
format_list_bulleted
Tracks
description
Description
people
Artist
To listen to a song, click the "Play" button.
play_circle_outlineQue País É Este
play_circle_outlineConexão Amazônica
play_circle_outlineTédio (com um T Bem Grande Pra Você)
play_circle_outlineDepois do Começo
play_circle_outlineQuímica
play_circle_outlineEu Sei
play_circle_outlineFaroeste Caboclo
play_circle_outlineAngra dos Reis
play_circle_outlineMais do Mesmo
Que País É Este (subtitled 1978/1987) is the third studio album by Brazilian rock band Legião Urbana. Released in 1987, it was significantly heavier in sound than both its predecessors, departing from a mainly post-punk sound to a simpler and faster punk rock and hard rock style.
The album sold more than 1 million copies, receiving a Diamond Certification by ABPD. It was also the last Legião Urbana album to feature bassist Renato Rocha — he would leave the band during the recording sessions of As Quatro Estações.
Legião Urbana (Portuguese for Urban Legion) was a Brazilian rock band formed in 1982 in Brasília, Distrito Federal. The band primarily consisted of Renato Russo (vocals, bass and keyboards), Dado Villa-Lobos (guitar) and Marcelo Bonfá (drums). In more...
Genres: Brazilian Rock, Pop Rock
Also download other albums from Legião Urbana