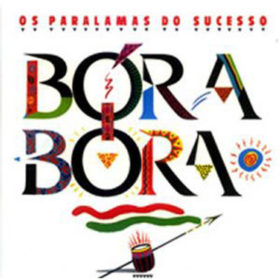 Os Paralamas do Sucesso – Bora Bora (1988)
Tracks
Description
Artist
To listen to a song, click the "Play" button.
O Beco
Bundalelê
Bora-Bora
Sanfona
Um a Um
Fingido
Don't Give Me That
Uns Dias
Quase um Segundo
Dois Elefantes
Três
Impressão
O Fundo Do Coração
Bora Bora is the fourth studio album by Brazilian rock band Os Paralamas do Sucesso, being released in February 1988. Characterized by a tropical, Caribbean-esque instrumentation, the main hits of the album include "O Beco", "Uns Dias" and "Quase um Segundo". It sold more than 20,000 copies in Europe.
Jamaican reggae deejay Peter Metro (credited as Peter Clarke) made a special appearance on this album.
Os Paralamas do Sucesso (also known simply as Paralamas) is a Brazilian rock band, formed in Seropédica, Rio de Janeiro, in the late 1970s. Its members since 1982 are Herbert Vianna (guitar and lead vocals), Bi Ribeiro (bass), and João Barone more...
Genres: Brazilian Rock, Pop Rock