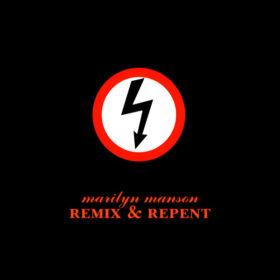 Marilyn Manson – Remix & Repent (1998)
Tracks
Description
Artist
To listen to a song, click the "Play" button.
The Horrible People
The Tourniquet Prosthetic Dance Mix
Dried Up, Tied And Dead To The World (Live In Utica, NY)
Antichrist Superstar (Live In Hartford, CT)
Man That You Fear (Acoustic Requiem For Antichrist Superstar)
Remix & Repent is a five-track EP from the Rock band Marilyn Manson. It was released on November 25, 1997 during their Antichrist Superstar period. It features remixes of songs from Antichrist Superstar, live tracks recorded during the Dead to the World tour, and an acoustic version of "Man That You Fear".
Marilyn Manson is an American rock band formed by singer Marilyn Manson and guitarist Daisy Berkowitz in Fort Lauderdale, Florida, in 1989. Originally named Marilyn Manson & the Spooky Kids, they gained a local cult following in South Florida in more...
Genres: Alternative Metal, International Rock
Also download other albums from Marilyn Manson