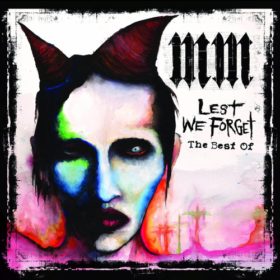 Marilyn Manson – Lest We Forget – The Best Of (2004)
Tracks
Marilyn Manson - The Love Song
Other videos of this song:

The Love Song

Marilyn Manson - The Love Song [Live Guns, God And Government, L.A 2001] HQ

Mix - Marilyn Manson - The Love Song

Marilyn Manson - The Love Song Lyrics

The Love Song - Marilyn Manson w/lyrics
8
Sweet Dreams (Are Made of This)
14
Long Hard Road Out of Hell
About the Album
Lest We Forget: The Best Of is the first greatest hits album by American rock band Marilyn Manson, released on September 28, 2004 by Interscope Records. The album was conceived by the band's eponymous vocalist as a "farewell compilation", and was originally going to feature a duet with Shirley Manson of Garbage. Upon its completion, neither singer was satisfied with the duet, and it remains unreleased. Instead, the band recorded a cover of Depeche Mode's "Personal Jesus" (1989), which became the only new track on the album and was released as a single. The deluxe version of the record included a bonus DVD containing sixteen music videos, one of which was the previously unreleased uncensored version of the music video for "Saint" (2004).
Lest We Forget: The Best Of received mostly positive reviews from music critics, several of whom complimented its track listing. The compilation's commercial performance exceeded expectations in the United States, where it sold over 78,000 copies in its first week of release and had sold over a million copies as of late 2010. It was also successful internationally, peaking within the top ten of national record charts in Austria, Germany, Spain, Sweden, Switzerland and the United Kingdom. The band promoted the album with their "Against All Gods Tour".
Genres: Alternative Metal, Industrial Metal, International Rock
About the Artist/Band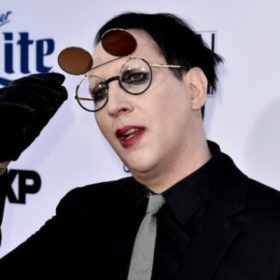 Marilyn Manson is an American rock band formed by singer Marilyn Manson and guitarist Daisy Berkowitz in Fort Lauderdale, Florida, in 1989. Originally named Marilyn Manson & the Spooky Kids, they gained a local cult following in South Florida in more...
Other Marilyn Manson discography albums for download