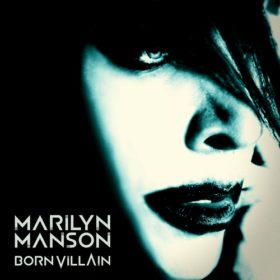 Marilyn Manson – Born Villain (2012)
Tracks
Marilyn Manson - Hey, Cruel World
Other videos of this song:

THE SHOW - Marilyn Manson - Hey, Cruel World...

Mix - Marilyn Manson - Hey, Cruel World

Marilyn Manson - Hey Cruel World live at Rock Am Ring 2012

Marilyn Manson Hey cruel world lyrics

MARILYN MANSON "HEY, CRUEL WORLD" OPENING @ Rockhal Luxemburg 01.12.2012 FULL HD
4
Overneath The Path Of Misery
10
Lay Down Your Goddamn Arms
11
Murderers Are Getting Prettier Every Day
13
Breaking The Same Old Ground
About the Album
Born Villain is the eighth studio album by American rock band Marilyn Manson. It was released on April 25, 2012 by Cooking Vinyl and Marilyn Manson's Hell, etc. label. It was the band's first release since the departure of Ginger Fish, who had been their drummer since 1995, and is also their first and only album to feature Fred Sablan. The album was co-produced by the band's eponymous vocalist alongside former Nine Inch Nails member Chris Vrenna, who left shortly after its completion to focus on other production work.
Manson was more involved in the album's composition than he was on preceding releases. It is primarily a heavy metal record, and, at the time of its release, it contained some of the heaviest material the band had ever recorded. A cover version of Carly Simon's "You're So Vain" featuring Johnny Depp was included as a bonus track on all editions of the record. The album received mixed reviews from music critics, with several publications considering it to be a comeback for the band, while others were critical of its violent lyrical content and heaviness. It became the band's seventh top ten studio album on the Billboard 200, and also topped Billboard's Independent Albums and Top Hard Rock Albums charts.
Its first single, "No Reflection", earned the band their fourth Grammy Award nomination, and went on to become their best-performing single on the US Mainstream Rock Chart since their cover of "Personal Jesus" in 2004. "Slo-Mo-Tion" was issued as its second and final single, although a music video was later released for "Hey, Cruel World…". The album was preceded by a surrealist short film, also titled Born Villain. They toured extensively to support the record; the "Hey Cruel World… Tour" was interspersed with co-headlining tours with Rob Zombie ("Twins of Evil") and Alice Cooper ("Masters of Madness").
Genres: Industrial Metal, International Rock
About the Artist/Band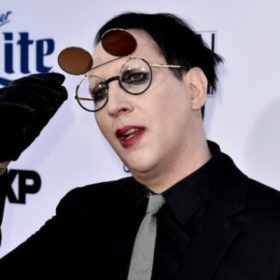 Marilyn Manson is an American rock band formed by singer Marilyn Manson and guitarist Daisy Berkowitz in Fort Lauderdale, Florida, in 1989. Originally named Marilyn Manson & the Spooky Kids, they gained a local cult following in South Florida in more...
Other Marilyn Manson discography albums for download