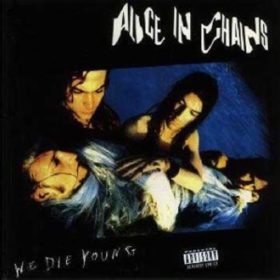 Alice in Chains – We Die Young EP (1990)
Tracks
Description
Artist
To listen to a song, click the "Play" button.
We Die Young
It Ain't Like That
Killing Yourself
We Die Young is a single EP by the American rock band Alice in Chains, engineered and co-produced by Dave Jerden. It was released in July 1990 and is their first studio EP. This was a promo-only EP released on vinyl and cassette, and is thus a sought-after collector's item amongst Alice in Chains fans.
Alice in Chains is an American rock band formed in Seattle, Washington, in 1987 by guitarist/vocalist Jerry Cantrell and drummer Sean Kinney, who then recruited bassist Mike Starr and lead vocalist Layne Staley. Mike Starr was replaced in 1993 by more...
Genres: Heavy Metal, International Rock
Also download other albums from Alice In Chains