Alice in Chains – Sap EP (1992)
Tracks
Alice In Chains - Brother (From MTV Unplugged) [Official Video]
Other videos of this song:

Alice in chains - Brother (lyrics)

Brother

Alice in Chains - Brother - Acoustic Guitar Lesson

Jerry Cantrell, Nancy Wilson and Sammy Hagar performing "Brother"

Brother
About the Album
Sap is the first studio EP by the American rock band Alice in Chains. It was released on February 4, 1992 through Columbia Records.
Following the tour for Facelift, Alice in Chains entered the studio to record demos for its next album, but ended up recording five acoustic songs instead. While in the studio, drummer Sean Kinney had a dream about "making an EP called Sap." The band decided "not to mess with fate," and Sap was recorded and mixed in 1991 with producer Rick Parashar at London Bridge Studio.
Genres: Grunge, International Rock
About the Artist/Band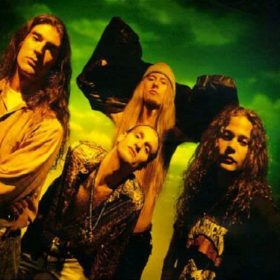 Alice in Chains is an American rock band formed in Seattle, Washington, in 1987 by guitarist/vocalist Jerry Cantrell and drummer Sean Kinney, who then recruited bassist Mike Starr and lead vocalist Layne Staley. Mike Starr was replaced in 1993 by more...
Other Alice In Chains discography albums for download