Alice In Chains – Alice In Chains (1995)
Tracks
Alice In Chains - Grind (Official Video)
Other videos of this song:

Alice in Chains Grind

Alice in Chains Self titled

Alice In Chains - Grind (With Lyrics)

Alice In Chains - Again (Official Video)

Alice In Chains [FULL ALBUM] (1995)
About the Album
Alice in Chains (occasionally informally referred to as The Dog Album, The Dog Record, and Tripod) is the self-titled third studio album by the American rock band Alice in Chains. It was released on November 7, 1995, and was the follow-up to the highly successful Dirt. The album debuted at number one on the Billboard 200 and stayed on the chart for 46 weeks. "Grind", "Heaven Beside You" and "Again" were released as singles. "Grind" and "Again" were nominated for the Grammy Award for Best Hard Rock Performance. As with their previous releases, the album's songs focus on heavy subject matter such as depression, isolation, drug use, relationships, anger and death. The band relies less on metallic riffs and more on melody and texturally varied arrangements, integrating some of the more delicate acoustic moods of their EPs. However, the riffs are mostly down-tuned and atonal, employing a strong doom and sludge metal vibe.
This is the band's first full-length studio album to feature bassist Mike Inez and the last studio album to feature vocalist Layne Staley before his death in 2002. It received double platinum certification from the RIAA and has sold over three million copies worldwide.
Genres: Grunge, International Rock
About the Artist/Band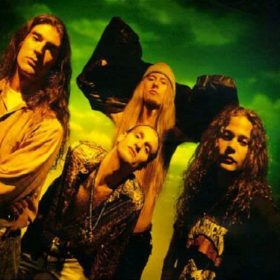 Alice in Chains is an American rock band formed in Seattle, Washington, in 1987 by guitarist/vocalist Jerry Cantrell and drummer Sean Kinney, who then recruited bassist Mike Starr and lead vocalist Layne Staley. Mike Starr was replaced in 1993 by more...
Other Alice In Chains discography albums for download