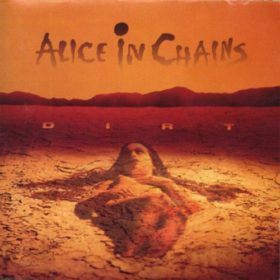 Alice In Chains – Dirt (1992)
Tracks
Alice In Chains - Them Bones (PCM Stereo)
Other videos of this song:

Alice In Chains - Them Bones

Alice In Chains - Them Bones (Live From Later With Jools Holland)

Alice In Chains Dirt Full Album

What Makes This Song Great? Ep.13 ALICE IN CHAINS

Alice In Chains - Them Bones (REACTION!!) | GRUNGE(ISH) MARATHON!
About the Album
Dirt is the second studio album by the American rock band Alice in Chains, released on September 29, 1992, through Columbia Records. Peaking at number six on the Billboard 200, the album was also well received by music critics. It has since been certified four-times platinum by the RIAA and gone on to sell five million copies worldwide, making Dirt the band's highest selling album to date. It is the band's last album recorded with all four original members, as bassist Mike Starr was fired from the band in January 1993.
The album spawned five singles: "Would?", "Them Bones", "Angry Chair", "Rooster", and "Down in a Hole"; all with accompanying music videos. The songs on the album focused on depression, pain, anger, anti-social behavior, drug addiction (primarily heroin), war, death, and other emotionally charged topics. Rolling Stone listed the album at No. 26 on its list of the 100 Greatest Metal Albums of All Time.
Genres: Heavy Metal, International Rock
About the Artist/Band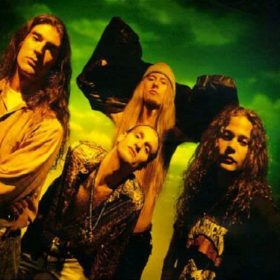 Alice in Chains is an American rock band formed in Seattle, Washington, in 1987 by guitarist/vocalist Jerry Cantrell and drummer Sean Kinney, who then recruited bassist Mike Starr and lead vocalist Layne Staley. Mike Starr was replaced in 1993 by more...
Other Alice In Chains discography albums for download