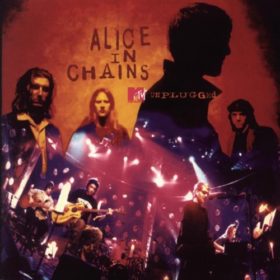 Alice In Chains – Unplugged (1996)
Tracks
Description
Artist
To listen to a song, click the "Play" button.
Nutshell
Brother
No Excuses
Sludge Factory
Down in a Hole
Angry Chair
Rooster
Got Me Wrong
Heaven Beside You
Would?
Frogs
Over Now
Killer Is Me
Unplugged is a live album and DVD by the American rock band Alice in Chains. It was recorded at the Brooklyn Academy of Music's Majestic Theatre as part of the MTV Unplugged series of concerts and contains live, acoustic versions of the band's songs and has been certified platinum by the RIAA.
Alice in Chains is an American rock band formed in Seattle, Washington, in 1987 by guitarist/vocalist Jerry Cantrell and drummer Sean Kinney, who then recruited bassist Mike Starr and lead vocalist Layne Staley. Mike Starr was replaced in 1993 by more...
Genres: Grunge, International Rock
Also download other albums from Alice In Chains