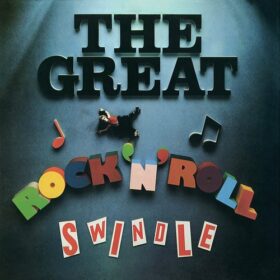 Sex Pistols – The Great Rock 'n' Roll Swindle (1979)
Tracks
God Save the Queen Symphony - Sex Pistols
Other videos of this song:

Sex Pistols - God Save The Queen (Symphony)

Sex Pistols - God Save The Queen

Mix - God Save the Queen Symphony - Sex Pistols

The Sex Pistols - God Save The Queen - on the river Thames

Sex Pistols - God Save the Queen
1
The God Save the Queen Symphony
3
Johnny B. Goode / Roadrunner
5
Watcha Gonna Do About It
9
Don't Give Me No Lip, Child
10
(I'm Not Your) Stepping Stone
13
L'anarchie Pour Le U.K.
14
Einmal Belsen War Bortrefflich (live)
15
Einmal Belsen War Wirflich Bortrefflich
20
The Great Rock 'n' Roll Swindle
22
Friggin' in the Riggin'
About the Album
The Great Rock 'n' Roll Swindle is the soundtrack album of the film of the same name by the Sex Pistols. By the time the soundtrack was being prepared, Johnny Rotten (Lydon) had left the band and refused to participate in the project, so the "proper"Sex Pistols tracks were done by taking Lydon's vocals from the October 1976 demo session recordings and rerecording their instrumental tracks (done by Paul Cook and Steve Jones).
The double album features a significant number of tracks that omit Lydon entirely, most of them written and recorded after he had left the band. These include Sid Vicious singing cover songs, two new original songs ("Silly Thing", sung by Cook and "Lonely Boy", sung by Jones), tracks Cook and Jones recorded with Ronnie Biggs, the title track and "Who Killed Bambi?"sung by Edward Tudor-Pole, and numerous novelty tracks including French street musicians playing "Anarchy in the UK"and a medley of several Sex Pistols songs covered by a disco band.
Two further tracks were recorded along with "Lonely Boy"and "Silly Thing"between May and July 1978; "Black Leather"and "Here We Go Again". While the two songs did not end up on either the film or the soundtrack, both were later released on a 7″single as part of the Sex Pistols "Pistols Pack"6 single plastic wallet collection (released as a box set in Greece), as well as on the Japanese "The Very Best Of Sex Pistols"LP.
Genres: International Rock, Punk Rock
About the Artist/Band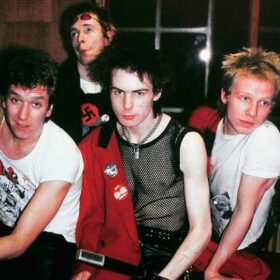 The Sex Pistols were an English punk rock band that formed in London in 1975. They were responsible for initiating the punk movement in the United Kingdom and inspiring many later punk and alternative rock musicians. Although their initial career more...
Other Sex Pistols discography albums for download