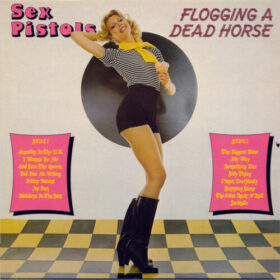 Sex Pistols – Flogging a Dead Horse (1980)
Tracks
The Sex Pistols - Anarchy In The U.K (official video)
Other videos of this song:

Sex Pistols - Anarchy In The UK

Anarchy In The UK

Sex pistols "Anarchy in the UK" HQ ( Live 2007)

Sex Pistols - Anarchy In The UK

SEX PISTOLS - ANARCHY IN THE UK
13
(I'm Not Your) Stepping Stone
14
Great Rock 'N' Roll Swindle
About the Album
Flogging a Dead Horse is a compilation album of singles by the Sex Pistols, released after their break-up, and includes the four songs issued as singles A-sides that were included on Never Mind the Bollocks, Here's the Sex Pistols, three of their B-sides, and the six A-sides taken from The Great Rock 'n' Roll Swindle and one B-side, "My Way".
Genres: International Rock, Punk Rock
About the Artist/Band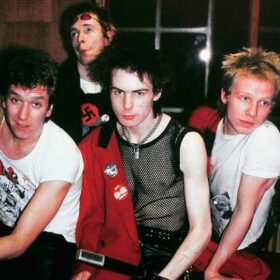 The Sex Pistols were an English punk rock band that formed in London in 1975. They were responsible for initiating the punk movement in the United Kingdom and inspiring many later punk and alternative rock musicians. Although their initial career more...
Other Sex Pistols discography albums for download