Sex Pistols – Spunk (1977)
Tracks
Other videos of this song:

Sex Pistols - Seventeen

Sex Pistols - Seventeen (Live in Stockholm 1977)

Seventeen

Sex Pistols - Seventeen - Brixton Academy 02/16 HQ

Seventeen (Remastered 2012)
4
Just Me (I Wanna Be Me)
6
Nookie (Anarchy In the U.K.)
7
No Future (God Save the Queen)
9
Lots of Fun - Pretty Vacant
12
Looking for a Kiss - New York
About the Album
Spunk is a bootleg demo album by the English punk rock band The Sex Pistols. It was originally released in the United Kingdom during September or October 1977.
The album comprises studio demos and talking recorded with Dave Goodman during 1976 and early 1977, while original bass player Glen Matlock was still a member of the band. Most of the songs would later be re-recorded and officially released on the group's album, Never Mind the Bollocks, Here's the Sex Pistols.
Genres: International Rock, Punk Rock
About the Artist/Band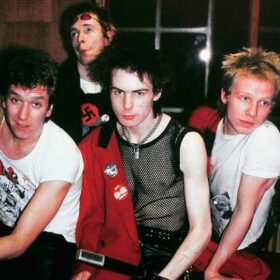 The Sex Pistols were an English punk rock band that formed in London in 1975. They were responsible for initiating the punk movement in the United Kingdom and inspiring many later punk and alternative rock musicians. Although their initial career more...
Other Sex Pistols discography albums for download