Sex Pistols – Filthy Lucre Live (1996)
Tracks
9
(I'm Not Your) Steppin' Stone
About the Album
Filthy Lucre Live is a 1996 live album by the reformed Sex Pistols. The album was recorded live at London's Finsbury Park on 23 June 1996 during the band's Filthy Lucre Tour. Extensive overdubbing, e.g. of lead and background vocals, were subsequently added in the studio. The BBC Radio 1 broadcast the concert live, featuring the unadulterated show including encore No Fun.
Genres: International Rock, Punk Rock
About the Artist/Band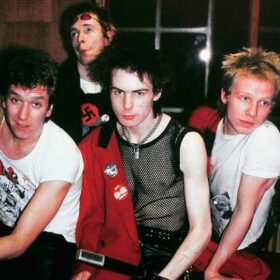 The Sex Pistols were an English punk rock band that formed in London in 1975. They were responsible for initiating the punk movement in the United Kingdom and inspiring many later punk and alternative rock musicians. Although their initial career more...
Other Sex Pistols discography albums for download