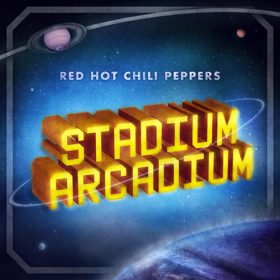 Red Hot Chili Peppers – Stadium Arcadium (2006)
Tracks
Description
Artist
To listen to a song, click the "Play" button.
Jupiter
Dani California
Snow ((Hey Oh))
Charlie
Stadium Arcadium
Hump De Bump
She's Only 18
Slow Cheetah
Torture Me
Strip My Mind
Especially In Michigan
Warlocks
C'mon Girl
Wet Sand
Hey
Mars
Desecration Smile
Tell Me Baby
Hard To Concentrate
21st Century
She Looks To Me
Readymade
If
Make You Feel Better
Animal Bar
So Much I
Storm In A Teacup
We Believe
Turn It Again
Death Of A Martian
Stadium Arcadium is the ninth studio album by American rock band Red Hot Chili Peppers. The album was released on May 9, 2006, on Warner Bros. Records. The album produced five singles: "Dani California", "Tell Me Baby", "Snow (Hey Oh)", "Desecration Smile", and "Hump de Bump"along with the first ever fan made music video for the song, "Charlie". In the U.S., Stadium Arcadium became the band's first number one selling album. According to the band's vocalist Anthony Kiedis, Stadium Arcadium was originally scheduled to be a trilogy of albums each released six months apart, but was eventually condensed into a double album. The album is also the group's last to feature guitarist John Frusciante, who confirmed his departure from the band in 2009.
The album was critically praised for integrating musical styles from several aspects of the band's career. The album gained the band seven Grammy Award nominations in 2007 including an award for Best Rock Album and one for Best Boxed or Special Limited Edition Package. Winning 5 out of 7 Grammy Awards, it was the most nominations that the band had garnered in their 24-year career. Kiedis attributed the album's success to less abrasive dynamics within the band, saying that the band's "chemistry, when it comes to writing, is better than ever. There was always a struggle to dominate lyrically. But we are now confident enough in who we are, so everybody feels more comfortable contributing more and more valuable, quality stuff".
Red Hot Chili Peppers are an American funk rock band formed in Los Angeles in 1983. The group's musical style primarily consists of rock with an emphasis on funk, as well as elements from other genres such as punk rock and psychedelic rock. When more...
Genres: Alternative Rock, International Rock