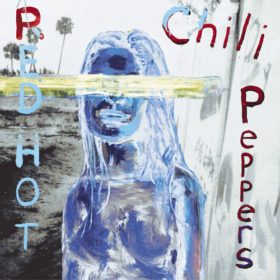 Red Hot Chili Peppers – By the Way (2002)
Tracks
Description
Artist
To listen to a song, click the "Play" button.
By The Way
Universally Speaking
This Is The Place
Dosed
Don't Forget Me
The Zephyr Song
Can't Stop
I Could Die For You
Midnight
Throw Away Your Television
Cabron
Tear
On Mercury
Minor Thing
Warm Tape
Venice Queen
By the Way is the eighth studio album by American rock band Red Hot Chili Peppers. The album was released July 9, 2002 on Warner Bros. Records. It sold more than 286,000 copies in the first week, and peaked at number two on the Billboard 200 (their next album would peak at number one). Singles from the album included "By the Way,""The Zephyr Song,""Can't Stop,""Dosed"and "Universally Speaking."The lyrical subject matter vocalist Anthony Kiedis addresses in By the Way is a divergence from previous Chili Peppers albums, with Kiedis taking a more candid and reflective approach to his lyrics.
By the Way was lauded by critics as a departure from the band's previous styles, and is recognized for the melodic and subdued emotions given by the Chili Peppers. Guitarist John Frusciante is credited with writing most of the album's melodies, backing vocal arrangements, bass lines and guitar progressions, therefore changing the direction of the recording dramatically: "his warm, understated guitar work and his doo-wop style vocal harmonies are king this time around." By the Way contained very little of the signature punk-funk fusion the band had become known for playing. Frusciante has stated that writing "By the Way [was] one of the happiest times in my life."The album went on to sell more than 8 million copies worldwide.
Red Hot Chili Peppers are an American funk rock band formed in Los Angeles in 1983. The group's musical style primarily consists of rock with an emphasis on funk, as well as elements from other genres such as punk rock and psychedelic rock. When more...
Genres: Alternative Rock, International Rock