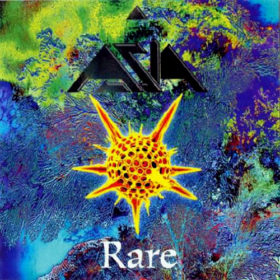 Asia – Rare (1999)
Tracks
Description
Artist
To listen to a song, click the "Play" button.
The Waterfall
The Journey Begins
The Seasons
The Gods
The Whales
The Journey Continues
The Reservation
The Bears
Under The Seas
At the Graveyard
Downstream
The Ghosts
The Sun
The Moon
The Sharks
The Journey Ends
The Indians
The Angels
The Horizons
To The Deep
The Game
The Exodus
Rare is the seventh studio album by British rock band Asia, released in 1999 by Resurgence. It was made up of the instrumental music, which keyboard player Geoff Downes and guitarist John Payne composed for the soundtrack for David Attenborough's documentary nature film Salmon: Against the Tides (tracks 1–16) and for an unreleased CD-ROM video game (tracks 17–22). "The Exodus" is an adaptation of the main theme from the film Exodus (1960).
Rare was recorded at the group's new recording studios, Loco Studios, located in Monmouthshire, Wales. It broke the tradition of naming Asia studio recordings with a word beginning and ending with the letter 'a'. However, the next album, Aura (2001), would still follow this pattern.
Asia are an English progressive rock band formed in London in 1981. The most commercially successful line-up was its original, which was a supergroup of four members of different progressive rock bands of the 1970s, including lead vocalist and more...
Genres: International Rock, Progressive Rock
Also download other albums from Asia