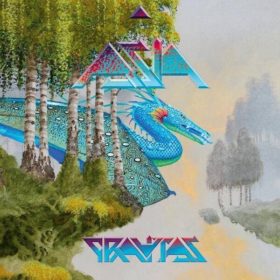 Asia – Gravitas (2014)
Tracks
Description
Artist
To listen to a song, click the "Play" button.
Valkyrie
Gravitas
The Closer I Get to You
Nyctophobia
Russian Dolls
Heaven Help Me Now
I Would Die for You
Joe DiMaggio's Glove
Till We Meet Again
Gravitas is the thirteenth studio album by British rock band Asia, released in 2014. It is the group's last studio recording with vocalist/bassist John Wetton, who died in 2017, and the first to feature their new guitarist, Sam Coulson, who replaced Steve Howe in January 2013.
Gravitas was released on CD, deluxe edition CD/DVD-Video (featuring bonus tracks, the "Valkyrie" music video, the making of the album and three tracks recorded live with a full symphonic orchestra in Plovdiv, Bulgaria) and LP. A music video for "Valkyrie" was shot in January 2014 in Los Angeles.
Asia are an English progressive rock band formed in London in 1981. The most commercially successful line-up was its original, which was a supergroup of four members of different progressive rock bands of the 1970s, including lead vocalist and more...
Genres: International Rock, Progressive Rock
Also download other albums from Asia