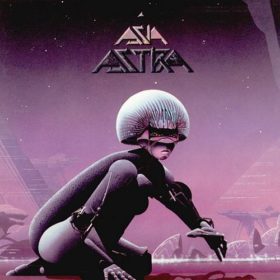 Asia – Astra (1985)
Tracks
Description
Artist
To listen to a song, click the "Play" button.
Go
Voice Of America
Hard On Me
Wishing
Rock And Roll Dream
Countdown To Zero
Love Now Till Eternity
Too Late
Suspicion
After The War
Astra is the third studio album by British rock band Asia, released on 30 November 1985 by Geffen Records. It was their last full-size studio album with co-founding vocalist and bassist John Wetton until Phoenix (2008), released after the original line-up reunited in 2006. Astra is the group's only album with Swiss guitarist Mandy Meyer, who replaced Steve Howe.
Asia are an English progressive rock band formed in London in 1981. The most commercially successful line-up was its original, which was a supergroup of four members of different progressive rock bands of the 1970s, including lead vocalist and more...
Genres: International Rock, Progressive Rock
Also download other albums from Asia