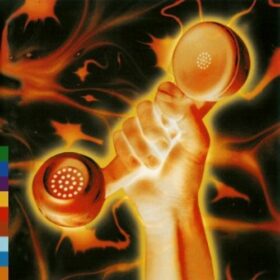 Peter Gabriel – Secret World Live (1994)
Tracks
Peter Gabriel - Come Talk To Me
Other videos of this song:

Peter Gabriel - Come Talk To Me - Secret World Live

Peter Gabriel - Come Talk To Me

Come Talk To Me Peter Gabriel and Melanie Gabriel

Come Talk to Me

Peter Gabriel - Come Talk to Me (HQ)
About the Album
Secret World Live is the second live album and tenth album overall by the English rock musician Peter Gabriel, released in 1994. The album was not remastered with the rest of Gabriel's catalogue in 2002. A concert film was released at the same time as the album. Its track listing is the same as the album, save that it omits "Red Rain"and adds "San Jacinto"(7:32) after "Blood of Eden", In 2019, a re-release of the album on music streaming platforms re-inserted "San Jacinto"into the set list.
It contains a live performance of the song "Across the River", which first appeared on a WOMAD benefit album Music and Rhythm in July 1982, then subsequently on various singles and EPs. This is the only full-length Gabriel album on which the song appears.
Genres: Art Rock, International Rock, Progressive Rock
About the Artist/Band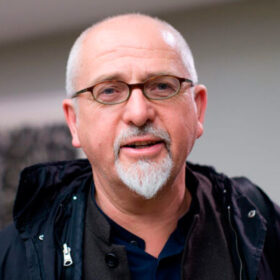 Peter Brian Gabriel (born 13 February 1950) is an English singer, songwriter, musician, record producer and activist. He rose to fame as the original lead singer of the progressive rock band Genesis. After leaving Genesis in 1975, he launched a more...
Other Peter Gabriel discography albums for download