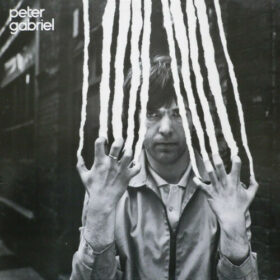 Peter Gabriel – Peter Gabriel [Scratch] (1978)
Tracks
Peter Gabriel - ON THE AIR (Scratch)
Other videos of this song:

Peter Gabriel - On The Air (Rockpalast TV performance 1978)

On The Air

Peter Gabriel Plays Live - ON THE AIR.wmv(testo)

Peter Gabriel On the Air 2009

Tony Levin Band - Live - On the air (Peter Gabriel cover)
4
A Wonderful Day In A One-Way World
About the Album
Peter Gabriel is the second solo album by English singer-songwriter Peter Gabriel, released in 1978. The album is the second of four with the same title. It was produced by guitarist Robert Fripp, whose influence is evident in the use of 'Frippertronics' on the track "Exposure".
The album did not sell as well as the first Peter Gabriel, but reached No.10 in the UK.
In the U.S., the album was titled Peter Gabriel II. The album is also often referred to as Scratch, referring to the album cover by Hipgnosis. Music streaming services currently refer to it as Peter Gabriel 2: Scratch.
This album was originally intended as part of a loose trilogy with Fripp's Exposure and Daryl Hall's Sacred Songs. (All three were produced by Fripp.)
Genres: Art Rock, International Rock, Progressive Rock
About the Artist/Band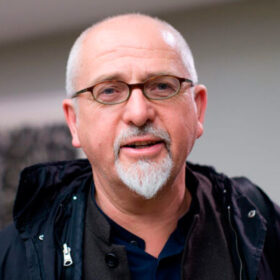 Peter Brian Gabriel (born 13 February 1950) is an English singer, songwriter, musician, record producer and activist. He rose to fame as the original lead singer of the progressive rock band Genesis. After leaving Genesis in 1975, he launched a more...
Other Peter Gabriel discography albums for download