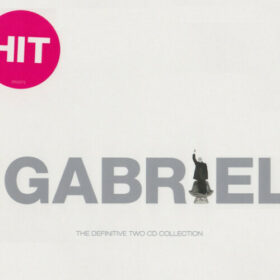 Peter Gabriel – Hit (2003)
Tracks
Peter Gabriel 16 greatest hits
Other videos of this song:

Peter Gabriel The Best

Peter Gabriel - So Album HD

Peter Gabriel's Greatest Hits | Best Songs of Peter Gabriel - Full Album Peter Gabriel NEW Playlist 2017

PETER GABRIEL - Secret World Live 1994

Peter Gabriel - Passion (1989) Full Album
6
Games Without Frontiers
8
Burn You Up, Burn You Down
9
Growing Up (Tom Lord-Alge Mix)
11
Blood Of Eden (Radio Edit)
12
More Than This (Radio Edit)
21
The Rhythm Of The Heat
27
The Tower That Ate People (Steve Osborne Mix)
34
The Tower That Ate People
About the Album
Hit, also known as Peter Gabriel: The Definitive Two CD Collection, is a 2003 compilation album of songs by the English rock musician Peter Gabriel. It reached No. 29 in the UK album charts and No. 100 in the U.S. Disc one is labelled Hit and disc two Miss, reflecting the first disc which comprises Gabriel's best known chart singles and the second featuring his more obscure material.
The two-disc set is different in the UK and U.S. because of the second disc. The second disc in the U.S. spans fourteen songs by Gabriel, whilst the UK second disc features fifteen songs. Only some of these appeared on the U.S. version. The UK version collects at least one track from every studio album by Gabriel, including soundtracks, except for Birdy, which is the only album not represented by a track.
The album is Gabriel's first compilation album since 1990's Shaking the Tree: Sixteen Golden Greats and is so far the most recent that was released.
Genres: International Rock, Pop Rock
About the Artist/Band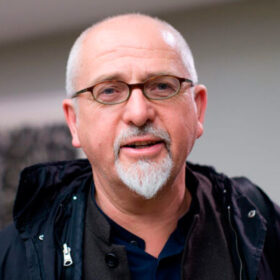 Peter Brian Gabriel (born 13 February 1950) is an English singer, songwriter, musician, record producer and activist. He rose to fame as the original lead singer of the progressive rock band Genesis. After leaving Genesis in 1975, he launched a more...
Other Peter Gabriel discography albums for download