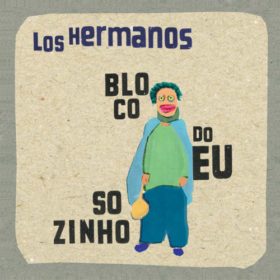 Los Hermanos – Bloco do Eu Sozinho (2001)
Tracks
Description
Artist
To listen to a song, click the "Play" button.
Todo Carnaval Tem Seu Fim
A Flor
Retrato Pra Iaiá
Assim Será
Casa Pré-Fabricada
Cadê Teu Suín-?
Sentimental
Cher Antoine
Deixa Estar
Mais Uma Canção
Fingi Na Hora Rir
Veja Bem Meu Bem
Tão Sozinho
Adeus Você
Bloco do Eu Sozinho is the second album by Brazilian band Los Hermanos, released in 2001.
To escape the tension caused by the requirement of new hits from the record label, the band took refuge at a site in the mountainous region of the state of Rio de Janeiro and began composing unpretentiously.
During this period, bassist Patrick Laplan decided to depart from the group, apparently dissatisfied with the new sound of the band. The producer and collaborator Alexandre Kassin replaced him during the recording of the album.
When the album was delivered to the label in April Music, it was rejected on the grounds that there were no potential hits and the production was considered amateurish. The Abril Music demanded that the album was remastered. In an agreement, the producer Marcelo Sussekind would remix the album. However, he really liked the original version and produced an almost identical version, delivered to the record company.
Although considered by many the band's best album and one of the great classics of Brazilian music, the album sold only 35,000 copies at release time (against more than 300 000 copies of the previous album). In part, the low-selling is because of the record company Abril Music ignoring the album for the lack of a potential big hit. Only a long tour managed to keep the band active, generating new fans and giving a certain "cult"status to the group.
Los Hermanos is a rock band from Rio de Janeiro, Brazil. The group was formed in 1997 by Marcelo Camelo (vocals/guitar), Rodrigo Amarante (guitar/vocals), Rodrigo Barba (drums), and Bruno Medina (keyboards/keyboard bass). Currently they are on an more...
Genres: Brazilian Rock, Experimental Rock
Also download other albums from Los Hermanos