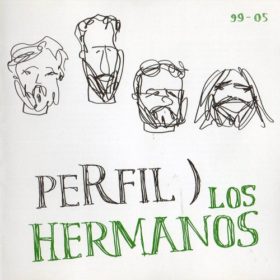 Los Hermanos – Perfil (2006)
Tracks
Description
Artist
To listen to a song, click the "Play" button.
O Vencedor
O Vento
Morena
Retrato Para Iaiá
Todo Carnaval Tem Seu Fim
Último Romance
Condicional
Além Do Que Se Vê
Anna Júlia
Primavera
Quem Sabe
Casa Pré-Fabricada
Cara Estranho
Sentimental
A Flor
No description has been added yet...
Los Hermanos is a rock band from Rio de Janeiro, Brazil. The group was formed in 1997 by Marcelo Camelo (vocals/guitar), Rodrigo Amarante (guitar/vocals), Rodrigo Barba (drums), and Bruno Medina (keyboards/keyboard bass). Currently they are on an more...
Genres: Alternative Rock, Brazilian Rock, Indie Rock
Also download other albums from Los Hermanos