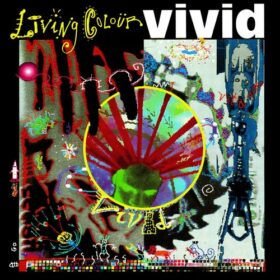 Living Colour – Vivid (1988)
Tracks
Living Colour - Cult Of Personality (Official Video)
Other videos of this song:

Living Colour - Cult of Personality (Lyrics)

Cult Of Personality (Re-Recorded / Remastered)

Living Colour - Cult Of Personality #Woodstock2016

Living Colour Cult Of Personality (HQ HD Audio)

(BETTER QUALITY!) Living Colour performing "Cult Of Personality" on Arsenio
5
Open Letter (To a Landlord)
10
What's Your Favorite Color? (Theme Song)
About the Album
Vivid is the debut studio album by the American rock band Living Colour, released on May 3, 1988 through Epic Records. It was one of the most popular albums of 1988, reaching No. 6 on the US Billboard 200 chart and certified double platinum by the RIAA. The album is also featured in the book 1001 Albums You Must Hear Before You Die. In 2017, Rolling Stone ranked Vivid as 71st on their list of The 100 Greatest Metal Albums of All Time.
Genres: Alternative Metal, Hard Rock, International Rock
About the Artist/Band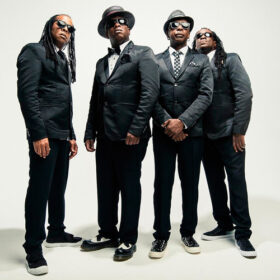 Living Colour is an American rock band from New York City, formed in 1984. The band currently consists of guitarist Vernon Reid, lead vocalist Corey Glover, drummer Will Calhoun and bassist Doug Wimbish, who replaced Muzz Skillings in 1992. more...
Other Living Colour discography albums for download