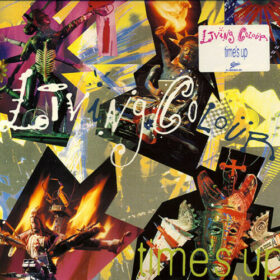 Living Colour – Time's Up (1990)
Tracks
Living Colour - Time's Up (Official Video)
Other videos of this song:

Living Colour Time's Up

Living Colour - Time's Up

Mix - Living Colour - Time's Up (Official Video)

Living Colour - Time's Up (live)

Time's Up - Living Colour - Live 1992
4
Love Rears Its Ugly Head
10
Under Cover Of Darkness
About the Album
Time's Up is the second studio album by the band Living Colour, released on August 28, 1990 through Epic Records. It was the follow-up to their successful 1988 album Vivid. Time's Up features a wide range of genres and also includes cameo appearances by Queen Latifah, Little Richard, Doug E. Fresh, Maceo Parker and James Earl Jones. The album reached gold status, peaking at No. 13 on the Billboard 200, and won a Grammy for Best Hard Rock Performance. It is the final album to feature Muzz Skillings on bass, though it was not his last release with the band (as he appeared on the Biscuits EP). In late February 2014, the album was reissued in Europe by Music On CD and is available once again.
Genres: Alternative Metal, Funk Rock, Hard Rock, International Rock
About the Artist/Band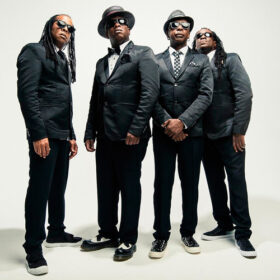 Living Colour is an American rock band from New York City, formed in 1984. The band currently consists of guitarist Vernon Reid, lead vocalist Corey Glover, drummer Will Calhoun and bassist Doug Wimbish, who replaced Muzz Skillings in 1992. more...
Other Living Colour discography albums for download