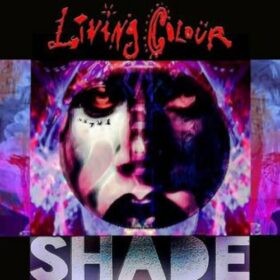 Living Colour – Shade (2017)
Tracks
Freedom of Expression (F.O.X.)
Other videos of this song:

Living Colour - Freedom of Expression (FOX) - Orlando 2018 - HD

"Freedom Of Expression" / Living Colour

Living Colour "Freedom of Expression (F.O.X.)" 10-27-17 Culture Room Ft Lauderdale, FL

Mix - Freedom of Expression (F.O.X.)

Program
1
Freedom of Expression (F.O.X.)
About the Album
Shade is the sixth studio album by Living Colour, released on September 8, 2017. It is their first studio album in eight years, following The Chair in the Doorway (2009).
Living Colour began working on Shade about a year after the release of The Chair in the Doorway. In a 2010 interview with The Break Down Room, vocalist Corey Glover hoped that a new Living Colour album would be released in 2011, and stated, "We're going to do something different [for us] and make a real record, right now, right after we've done this one. Imagine that." In a May 2012 interview with Rolling Stone, guitarist Vernon Reid revealed that "Living Colour just got together a few weeks ago – preparing to do a bunch of writing in preparation to make a record for 2013."He added, "Everyone is insanely busy, but it feels so good when we're together and connecting that I really look forward to making the next record."
On June 30, 2014, it was announced that Living Colour's sixth studio album, titled Shade, would be released in the fall. However, the album's release date was later pushed back to early 2015. For unknown reasons, the release of the album would continue to be delayed. Asked in March 2015 about the meaning of the album's title, Glover replied, "As time progresses, a shadow falls, and it's about the progression of time. We're trying to dissect and really take the roots of the music that created us and take it to task."
Genres: Alternative Metal, Funk Rock, International Rock
About the Artist/Band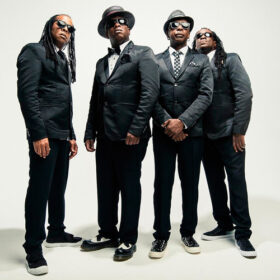 Living Colour is an American rock band from New York City, formed in 1984. The band currently consists of guitarist Vernon Reid, lead vocalist Corey Glover, drummer Will Calhoun and bassist Doug Wimbish, who replaced Muzz Skillings in 1992. more...
Other Living Colour discography albums for download