Living Colour – Pride (1995)
Tracks
Living Colour - Pride (Live at the Apollo)
Other videos of this song:

Living Colour - Pride

Mix - Living Colour - Pride (Live at the Apollo)

Living Colour - Pride (live)

Pride

Living Colour "Pride" Live at Lollapalooza 1991
5
Love Rears Its Ugly Head
7
Memories Can't Wait (Live) - Live
12
Open Letter To A Landlord
17
What's Your Favorite Color?
About the Album
Pride is Living Colour's 1995 greatest hits album. It contains four rare tracks recorded for the follow-up of their third album Stain. However, this collection is now out of print. Problems with the rights ownership make a reissue unlikely
Genres: Alternative Metal, Funk Rock, Hard Rock, International Rock
About the Artist/Band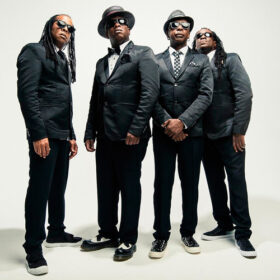 Living Colour is an American rock band from New York City, formed in 1984. The band currently consists of guitarist Vernon Reid, lead vocalist Corey Glover, drummer Will Calhoun and bassist Doug Wimbish, who replaced Muzz Skillings in 1992. more...
Other Living Colour discography albums for download