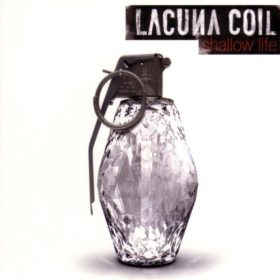 Lacuna Coil – Shallow Life (2009)
Tracks
Other videos of this song:

Mix - Lacuna Coil - Survive

Survive

Survive by: Lacuna Coil lyrics

LACUNA COIL - Survive ( Shallow Life )

Lacuna Coil - Survive (subtitulado)
About the Album
Shallow Life is the fifth studio album by Italian gothic metal band Lacuna Coil. The album was released in April 2009 in Europe and North America through Century Media Records and EMI. As of September 2009, it has sold over 75,000 copies in the U.S. and 225,000 worldwide.
The album was recorded in autumn 2008 at a studio in Los Angeles with producer Don Gilmore. According to magazine Rock Sound the album would have some Arabic influences. Scabbia noted that the album "feels more rock" and that it is "the perfect mixture between our old European sound and something more modern…some of its very heavy. The most amazing this is, we've been able to improve everything about Lacuna Coil without taking away anything good or doing something that doesn't belong." Shallow Life is reportedly set to be the band's first concept album, containing references toward superficial lifestyles in the world today. The song "Spellbound" was debuted live at the Soundwave Music Festival in February 2009. The song "Not Enough" was released as a free download on the Italian Music website XL with the backstage of Spellbound video on April 1, 2009. In the beginning of April the song I'm Not Afraid was released as airplay on Russian radios.
Genres: Alternative Metal, Gothic Metal, International Rock
About the Artist/Band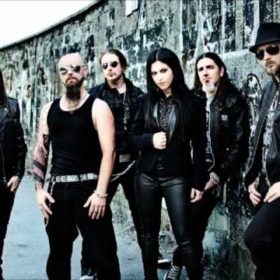 Lacuna Coil are an Italian gothic metal band from Milan. Since their formation in 1994, the group has had two name changes, being previously known as Sleep of Right and Ethereal. Inspired by the combination of gothic imagery and music, the members more...
Other Lacuna Coil discography albums for download