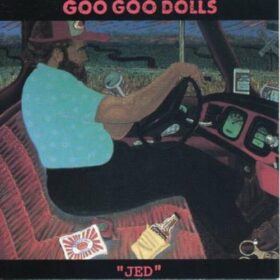 Goo Goo Dolls – Jed (1989)
Tracks
Other videos of this song:

GOO GOO DOLLS 11/20/90 pt.1 "Out of Sight" & "Hey" Live In Toronto

Mix - Out of Sight

Goo Goo Dolls - Iris [Official Music Video]

Goo Goo Dolls - Lights (Official Audio)

Goo Goo Dolls - Slide [Official Music Video]
4
7th of Last Month (Or Iggy the Cat Gets a Bath)
About the Album
Jed is the second studio album by American rock band Goo Goo Dolls, released on February 22, 1989 by Metal Blade Records. It was the band's first album in which John Rzeznik sang vocals for some of the tracks; the majority of the songs are sung by Robby Takac, with Rzeznik taking over for two ("Up Yours"and "James Dean"). The album was named after painter Jed Jackson, who was Robby Takac's art teacher at Medaille College and who painted the cover artwork, which is entitled "Arkansas Sunset".
Genres: International Rock, Punk Rock
About the Artist/Band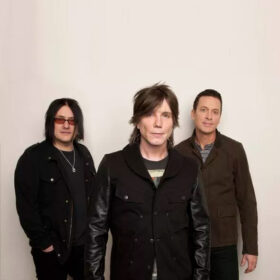 The Goo Goo Dolls are an American rock band formed in 1986 in Buffalo, New York, by guitarist/vocalist Johnny Rzeznik, bassist/vocalist Robby Takac, and drummer George Tutuska. Mike Malinin was the band's drummer from December 1994 until December more...
Other Goo Goo Dolls discography albums for download