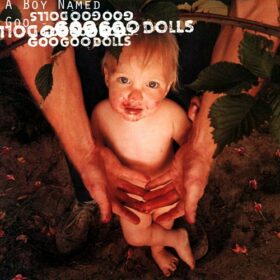 Goo Goo Dolls – A Boy Named Goo (1995)
Tracks
Goo Goo Dolls - "Long Way Down" [Official Video]
Other videos of this song:

The Goo Goo Dolls- Long Way Down lyrics

Long Way Down

Goo Goo Dolls - Long Way Down

"Long Way Down" - Letterman '96

Goo Goo Dolls - 1 - Long Way Down - Live at Red Rocks
About the Album
A Boy Named Goo is the fifth studio album by American rock band Goo Goo Dolls, released in 1995 on Warner Bros. As a commercial success, it has been RIAA-certified as double-platinum.
This is the Goo Goo Dolls' last studio album with George Tutuska on drums; he was replaced by Mike Malinin just before the album was released. This album is the Goo Goo Dolls' first studio album to not have 14 tracks. The song "Stand Alone"was written by George Tutuska, and because John Rzeznik didn't want to exploit George's efforts after his dismissal, the song was only included on a promo version of the album. On the wide-release version, it is replaced with "Disconnected"and "Slave Girl", which were initially B-sides to the "Only One"single. On the same promo, "Ain't That Unusual"was labeled as "Someday". The two replacement songs are covers of songs by defunct Buffalo and Sydney punk bands The Enemies and Lime Spiders.
The song "Name"is well known as the Goo Goo Dolls' first hit. According to lead singer John Rzeznik, the song's unusual composition came about "quite accidentally".
This album also marked the band's last with the Metal Blade Records imprint.
Genres: International Rock, Post-Grunge, Post-punk
About the Artist/Band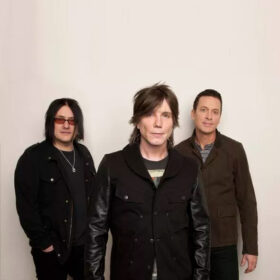 The Goo Goo Dolls are an American rock band formed in 1986 in Buffalo, New York, by guitarist/vocalist Johnny Rzeznik, bassist/vocalist Robby Takac, and drummer George Tutuska. Mike Malinin was the band's drummer from December 1994 until December more...
Other Goo Goo Dolls discography albums for download