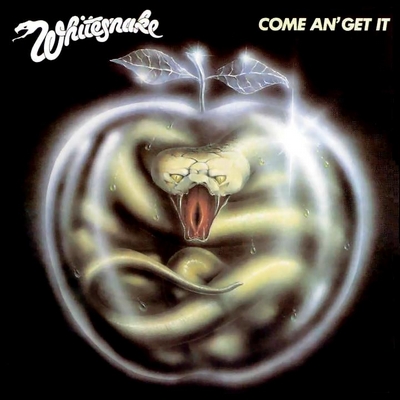 Whitesnake – Come an' Get It (1981)
Tracks
Description
Artist
To listen to a song, click the "Play" button.
Come An' Get It
Hot Stuff
Don't Break My Heart Again
Lonely Days, Lonely Nights
Wine, Women An' Song
Child of Babylon
Would I Lie to You
Girl
Hit An' Run
Till the Day I Die
Come an' Get It is the fourth studio album by English hard rock band Whitesnake, released in 1981. It was, at the time, Whitesnake's highest-charting release in the UK, hitting No. 2 and being kept off the top spot by Adam and the Ants' Kings of the Wild Frontier.
"Don't Break My Heart Again" and "Would I Lie to You" were released as singles, the former making the UK Top 20.
EMI remastered the CD in 2007, adding six bonus tracks.
Whitesnake are an English hard rock band formed in 1978 by David Coverdale, after his departure from his previous band Deep Purple. Their early material has been compared by critics to the blues rock of Deep Purple, but they slowly began moving more...
Genres: Hard Rock, International Rock
Also download other albums from Whitesnake