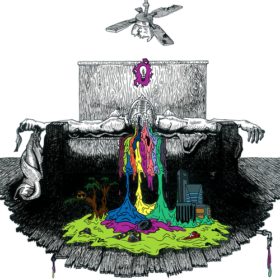 Twenty One Pilots – Twenty One Pilots (2009)
Tracks
Description
Artist
To listen to a song, click the "Play" button.
Implicit Demand for Proof
Fall Away
The Pantaloon
Addict with a Pen
Friend, Please
March to the Sea
Johnny Boy
Oh Ms Believer
Air Catcher
Trapdoor
A Car, a Torch, a Death
Taxi Cab
Before You Start Your Day
Isle of Flightless Birds
Twenty One Pilots is the self-titled debut studio album by American band Twenty One Pilots, released independently on December 29, 2009. The album sold 115,000 copies and peaked at number 139 on the U.S. Billboard 200. It is the only album to feature bassist Nick Thomas and drummer Chris Salih before they both left the band in 2011.
Sometime after the release of the record, it was revealed that the album was conceptualized and recorded within the homemade recording studio in the basement of the house that Tyler Joseph, Nick Thomas, Chris Salih, and Thomas's brother were staying in at the time. Additionally, while input was provided from the other members of the band, the lyrics were mainly written by Joseph.
The album cover was designed by John Rettstatt, a friend of Joseph.
Alternative Press described "Addict with a Pen"as "slow, spare, and nakedly honest"and "the best representation of what initially drew fans to the band".
Twenty One Pilots (stylized as twenty one pilots or twenty øne piløts) is an American musical duo from Columbus, Ohio. The band was formed in 2009 by lead vocalist Tyler Joseph along with Nick Thomas and Chris Salih, who left in 2011. The current more...
Genres: International Rock, Pop Rock, Rap Metal