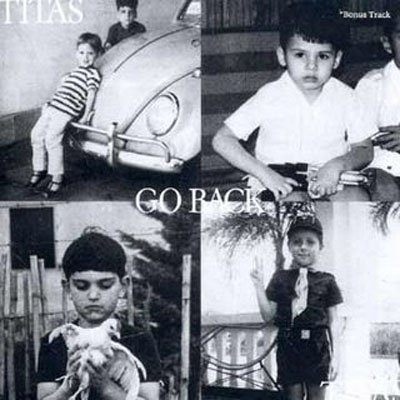 Titãs – Go Back (1988)
format_list_bulleted
Tracks
description
Description
people
Artist
To listen to a song, click the "Play" button.
play_circle_outlineJesus Não Tem Dentes No País Dos Banguelas
play_circle_outlineNome Aos Bois
play_circle_outlineBichos Escrotos
play_circle_outlinePavimentação
play_circle_outlineDiversão
play_circle_outlineMarvin - Patches
play_circle_outlineAA UU
play_circle_outlineGo Back
play_circle_outlinePolícia
play_circle_outlineCabeça Dinossauro
play_circle_outlineMassacre
play_circle_outlineNão Vou Me Adaptar
play_circle_outlineLugar Nenhum
Go Back is the first live album released by Brazilian rock band Titãs, and the only one that has not been linked to MTV. It was recorded at the 1988 Montreux Jazz Festival. The band was introduced as: "Titãs, the best Brazilian rock band, welcome to Montreaux, Titãs!" by the presenter of the festival, as can be heard on the very beginning of the first track.
Titãs are a rock band from São Paulo, Brazil. Though they basically play pop/alternative rock, their music has touched a number of other styles throughout their 30-year career, such as new wave, punk rock, grunge, MPB and electronic music.They more...
Genres: Brazilian Rock, Pop Rock
Also download other albums from Titãs