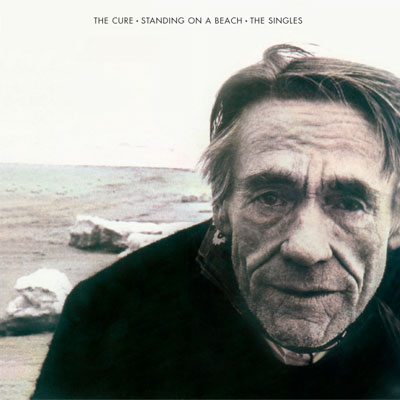 The Cure – Standing On A Beach (1986)
Tracks
Description
Artist
To listen to a song, click the "Play" button.
Killing An Arab
Boys Don't Cry
Jumping Someone Else's Train
A Forest
Primary
Charlotte Sometimes
The Hanging Garden
Let's Go to Bed
The Walk
The Lovecats
The Caterpillar
Inbetween Days
Close to Me
Standing on a Beach (titled Staring at the Sea in CD format in some countries) is a singles compilation album released by English rock band the Cure in May 1986, marking a decade since the band's founding in 1976. The album's titles are both taken from the opening lyrics of the Cure's debut single, "Killing an Arab".
The "New Voice – New Mix" of "Boys Don't Cry" (released as a single little over a fortnight before Standing on a Beach) was not included on the album; thus the album's singles span only from 1978 to 1985.
The version of "A Forest" here is neither the album version (which was also on the 12″ single), nor is it the 7″ single edit (which removes a few bars between verses and fades out part way through the guitar solo ending).
The album was critically acclaimed. Stephen Thomas Erlewine of AllMusic called it "one of the finest albums of the '80s".
The Cure are an English rock band formed in Crawley, West Sussex in 1976. The band has experienced several line-up changes, with vocalist, guitarist, and principal songwriter Robert Smith being the only constant member. The Cure first began more...
Genres: Alternative Rock, International Rock
Also download other albums from The Cure