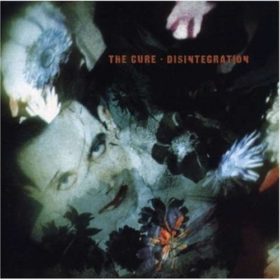 The Cure – Disintegration (1989)
Tracks
The Cure - Plainsong (1989)
Other videos of this song:

The Cure - Plainsong (Live)

The Cure - "Plainsong" | Live at Sydney Opera House

The Cure - Plainsong (Music Video)

Plainsong (Remastered)

Plainsong (Remastered)
9
The Same Deep Water as You
About the Album
Disintegration is the eighth studio album by English rock band the Cure, released on 2 May 1989 by Fiction Records. The record marks a return to the introspective and gloomy gothic rock style the band had established in the early 1980s. As he neared the age of 30, vocalist and guitarist Robert Smith had felt an increased pressure to follow up on the group's pop successes with a more enduring work. This, coupled with a distaste for the group's newfound popularity, caused Smith to lapse back into the use of hallucinogenic drugs, the effects of which had a strong influence on the production of the album. The Cure recorded Disintegration at Hookend Recording Studios in Checkendon, Oxfordshire, with co-producer David M. Allen from late 1988 to early 1989. During production, founding member Lol Tolhurst was fired from the band.
Disintegration became the band's commercial peak, charting at number three in the United Kingdom and at number 12 in the United States, and producing several hit singles including "Lovesong", which peaked at number two on the Billboard Hot 100. It remains The Cure's highest selling record to date, with more than three million copies sold worldwide. It was greeted with a warm critical reception before later being acclaimed, eventually being placed at number 326 on Rolling Stone magazine's list of the "500 Greatest Albums of All Time". Stephen Thomas Erlewine of AllMusic called it the "culmination of all the musical directions The Cure were pursuing over the course of the '80s".
Genres: Alternative Rock, International Rock
Other The Cure discography albums for download