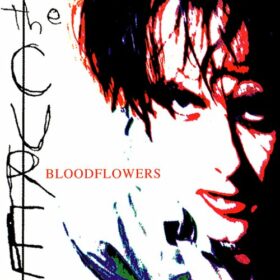 The Cure – Bloodflowers (2000)
Tracks
The Cure - Out Of This World
Other videos of this song:

The Cure Out Of This World

Out Of This World

Out Of This World - The Cure

Out Of This World (Unreleased 2000)

The Cure - Out Of This World (Live in Nyon)
3
Where the Birds Always Sing
About the Album
Bloodflowers is the eleventh studio album by British alternative rock band the Cure, released in February 2000. Bloodflowers was released on 15 February 2000 by record label Fiction. No commercial singles were released from Bloodflowers, but two promotional singles were released to DJs and radio stations: Out of This World, in January (Europe) and May (U.S.), and Maybe Someday, in January (U.S.) and April (Europe). It was a moderate success, debuting at number 16 on the US Billboard 200 albums chart. It was nominated for a Grammy Award for Best Alternative Music Album in 2001.
Genres: Alternative Rock, International Rock
Other The Cure discography albums for download